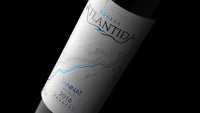 Congratulations to our Award Winning 2016 Tannat Reserve!
We are pleased and excited to announce that our 2016 Tannat Reserva has won a Silver Medal at the 2018 New York International Wine Competition, held May 6th in New York City. And Bodega Atlantida won the 2018 Uruguay Winery of the Year Award!!!!
The New York International Wine Competition (NYIWC) is one of the most competitive wine competitions in the world, and this year over 1400 wines competed from over 24 countries. The NYIWC is the only major international wine competition to be judged solely by trade buyers. All wines are judged in a blind tasting method and are sampled for appearance, aroma, taste, mouth feel, and finish.
Come celebrate with us by joining our mailing list and ordering a bottle while supplies last.
For U.S.A customers
Tannat Reserva is the only wine available in limited quatity for U.S shipping. Any questions email us at info@bodegaatlantida.com